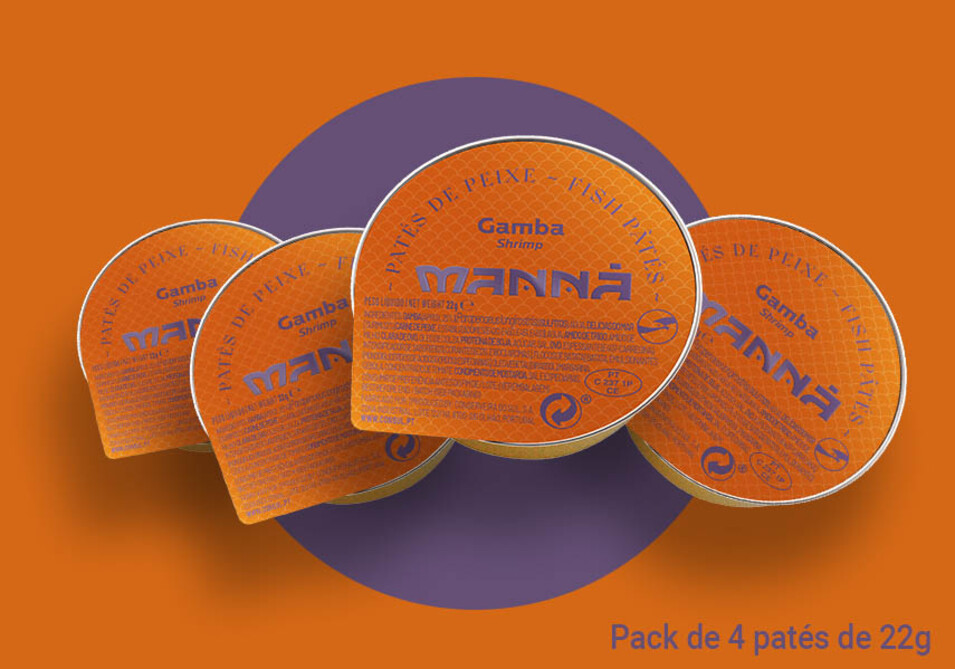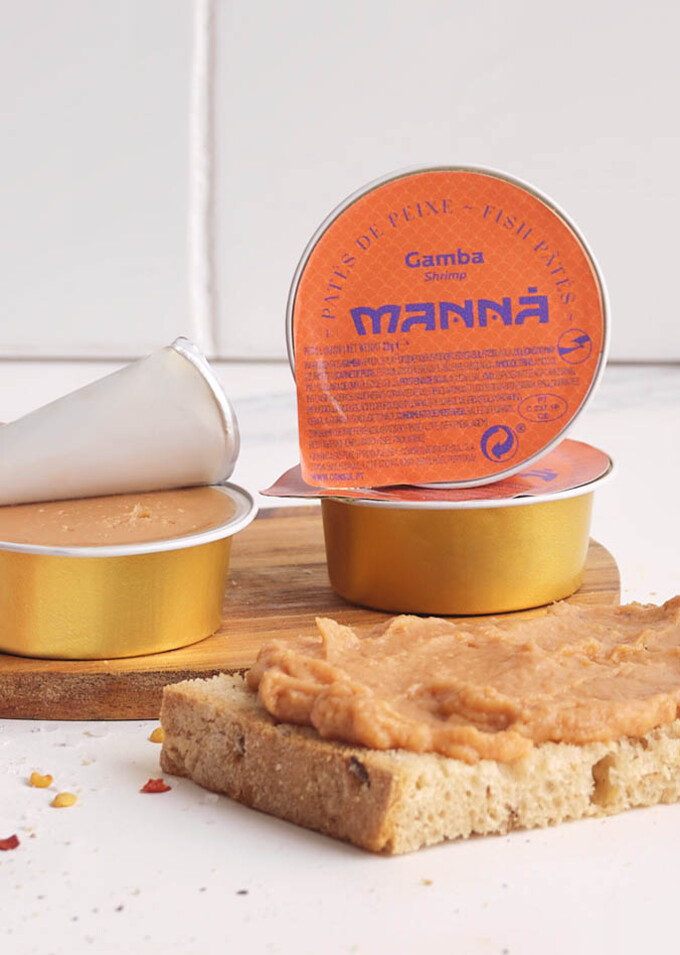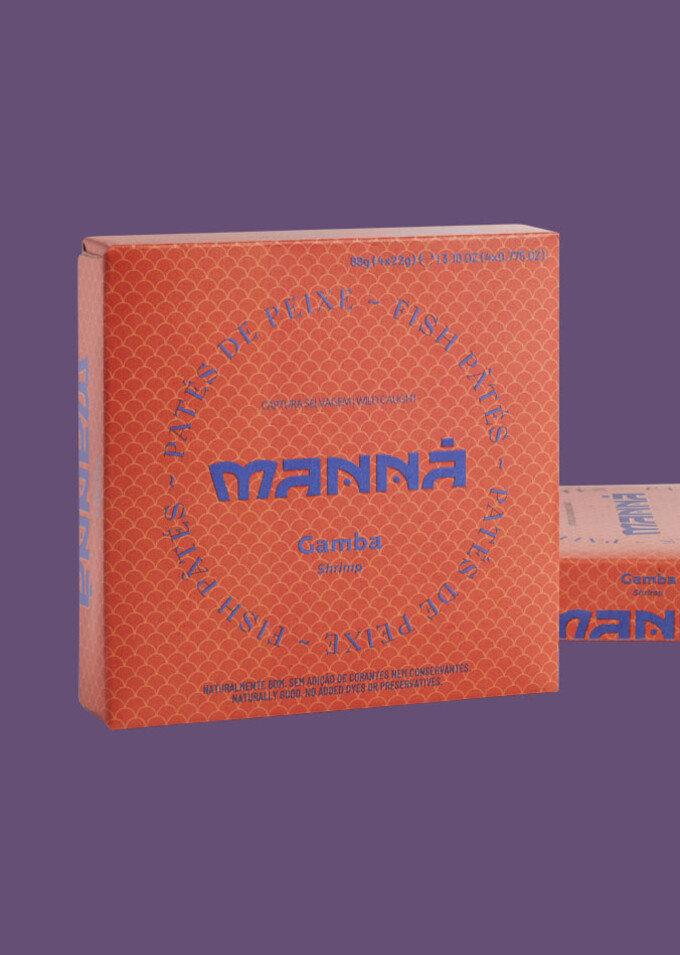 Patés
Shrimp Pâté Manná 4x22g
FORMAT

QUANTITY
Price per unit €2,64
Price includes Tax


That special moment at the beginning of the meal or your practical and tasty snack that you can't live without.

• No added Dyes or Preservatives
• Practical and Tasty
Manná Shrimp Pâté is creamy, produced with no added dyes or preservatives and perfect to spread.
Ingredients: Deep-Water Rose Shrimp (Parapenaeus longirostris) (Aprx. 25%), Water, Sea Delicies [Surimi 22% (Fish Meat, Stabilizers (E420, E450, E451, E452)] Water, Wheat starch, Corn Starch, White Egg, Rape Oil, soy protein, Sugar, Salt, Egg, Thickener (E407-Carregina), Flavor Enhancer (E621), Coloring (E120, E160c), Flavorings], Potato flakes [potato, emulsifier (mono and diglycerides of fatty acids, spices)], Vegetable Oil (Sunflower), Margarine, Onions, Tomato Concentrate, Mustard Condiment , salt and spices.
ALLERGENS: Contains Crustaceans, Fish, Glúten, Soy, Milk, Mustard and Egg.

Net Weight: 528g (24x22g)
Shelf life: 3 years
---

No added dyes or preservatives.