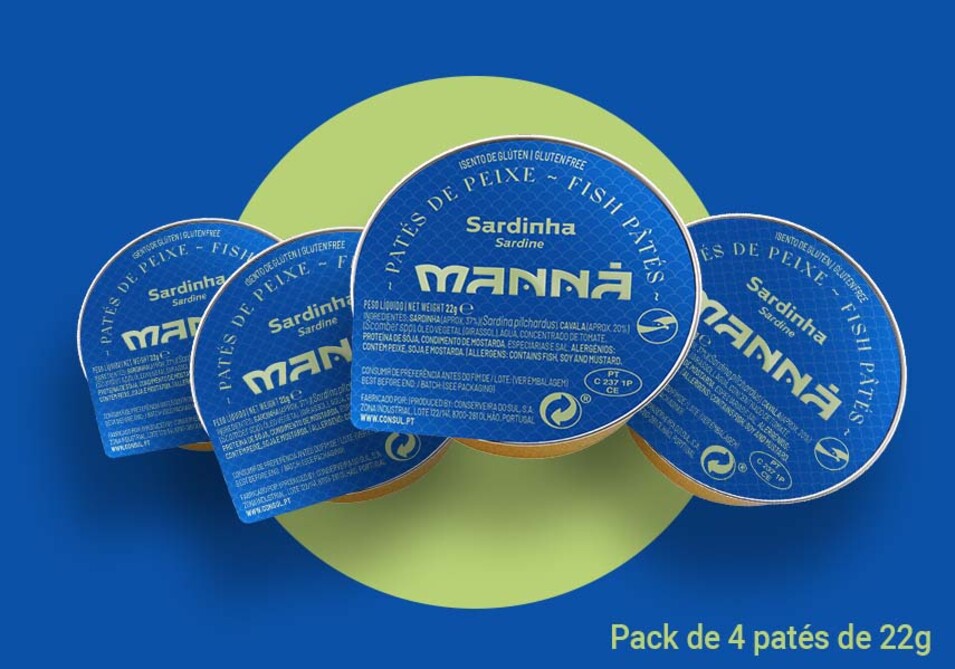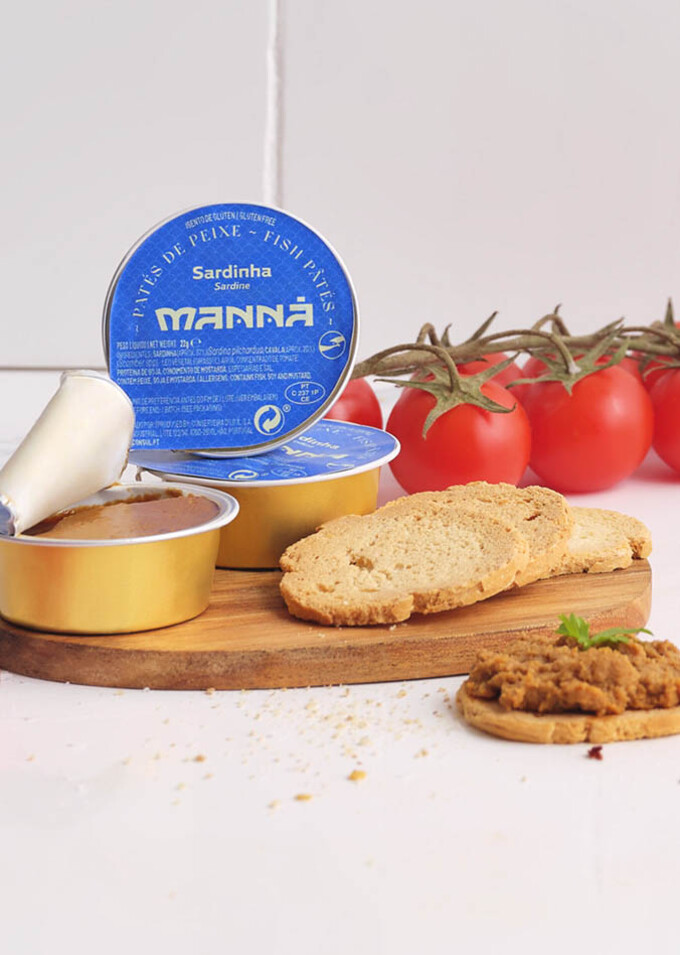 That special moment at the beginning of the meal or your practical and tasty snack that you can't live without.

Launched in 1986, is our most popular product.

• No added Dyes or Preservatives
• Gluten Free
• Source of Protein
• Contains Omega 3 Fatty Acids
• Contains Calcium, Magnesium, Iron, Phosphorus and Zinc
• Preservation of vitamin A and B vitamins and vitamin D
• Oily Fish
• Wild Caught
• Practical and Tasty
Manná Sardine Pâté is unique, creamy, produced with no added dyes or preservatives and perfect to spread.
Ingredients: Sardine (Aprox 37%) (Sardina pilchardus), Mackerel (Aprox. 20%) (Scomber spp), Vegetable Oil (Sunflower), Water, Tomato Concentrate, soy protein, mustard condiment, Spices e Salt.
ALLERGENS: Contains Fish, Soy and Mustard.
Net Weight: 88g (4x22g)
Shelf life: 3 years
Gluten Free.